COMMERCIAL DAMAGE RESTORATION IN BRYAN & COLLEGE STATION
COMMERCIAL WATER, FIRE, & MOLD DAMAGE RESTORATION IN BRYAN & COLLEGE STATION
OUR BRYAN & COLLEGE STATION OFFICE IS LOCATED AT:
6623 Elmo Weedon Road
College Station, Texas 77845
877.900.0493
10 minutes from Brazos Center
16 minutes from Texas A&M University
22 minutes from Easterwood Airport
For those who own or manage a commercial property in Bryan & College Station, a temporary closure due to property damage can cost thousands in lost revenue. So when water, fire, or mold threatens or weakens a building's structure, business owners need the speed and reliability of Cotton Global Disaster Solutions.
As a trusted commercial restoration partner in Bryan & College Station for 25 years, Cotton GDS is always ready to respond with best-in-class equipment and expertly trained technicians. Rely on Cotton GDS to quickly get your higher education facility, hotel, restaurant, or commercial property back up and running.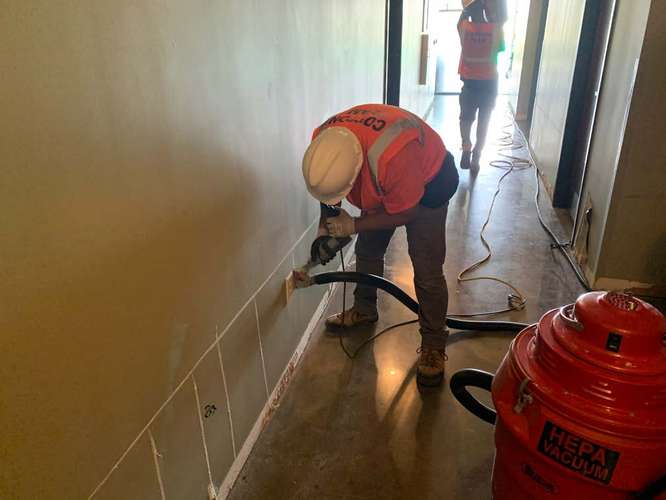 WATER DAMAGE RESTORATION IN BRYAN & COLLEGE STATION
Unexpected water damage, whether caused by leaking pipes, a damaged roof, or a storm, can result in extensive repairs. Cotton GDS works around the clock to quickly remove and repair the damages caused by water so you can get back to business with minimal interruptions. Water damage mitigation services include: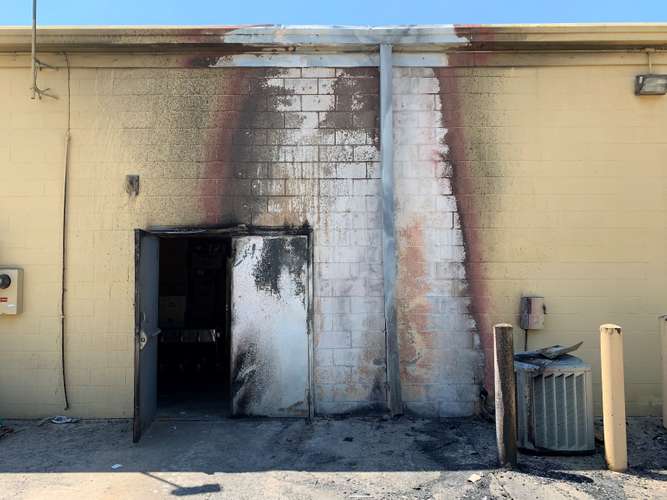 FIRE DAMAGE RESTORATION SERVICES IN BRYAN & COLLEGE STATION
Fires, no matter the size, have the power to destroy valuable equipment and can even lead to structural failure. Returning your facility to its original state might seem daunting, but fire and smoke restoration is completed rapidly and safely by Cotton GDS. Fire and smoke damage restoration services are available 24/7 and include: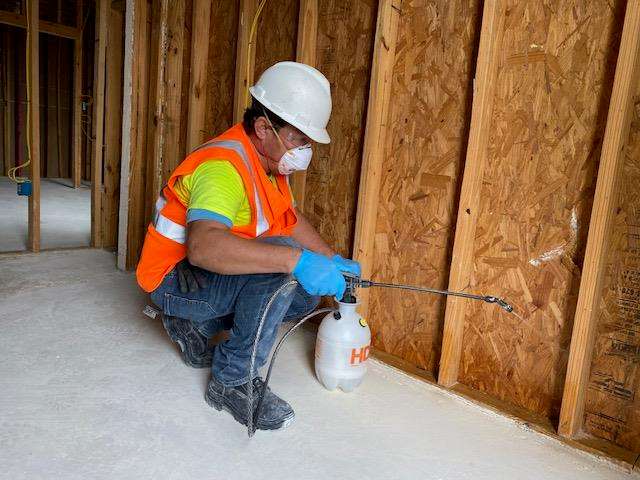 BRYAN & COLLEGE STATION MOLD REMOVAL & RESTORATION
If there is mold growing on your commercial property, you must have it removed as soon as possible and restore the damaged area for your guests' and employees' safety. For more than 25 years, Cotton GDS has used best-in-class equipment and proven techniques to help businesses restore their properties following a microbial outbreak with little to no downtime.
Mold Containment Setup

Decontamination of Affected Area

Antimicrobial Application
ADDITIONAL COMMERCIAL DAMAGE RESTORATION SERVICES IN BRYAN & COLLEGE STATION
Cotton GDS has been performing commercial repairs and restorations since 1996 and is your trusted partner when it comes to getting your business back to its original state or better. In addition to water damage mitigation, fire damage restoration, and mold remediation, Cotton GDS offers the following services:
COTTON'S SERVICE AREAS NEAR BRYAN & COLLEGE STATION:
Aldine
Bellmead
Brenham
Bryan
Conroe
Hewitt
Huntsville
Katy
Mission Bend
Robinson
Spring
The Woodlands
Tomball
Waco
Woodway
CONTACT US TO GET STARTED