COMMERCIAL DISASTER RESTORATION IN NEW ORLEANS
COMMERCIAL DISASTER RESTORATION IN NEW ORLEANS
COMMERCIAL WATER, MOLD, & Fire DAMAGE RESTORATION IN NEW ORLEANS, LOUISIANA
OUR NEW ORLEANS OFFICE IS LOCATED AT
125 Mallard, Suite A
St. Rose, LA 70087
877.900.0493
18 minutes from Caesars Superdome

25 minutes from The National WWII Museum

30 minutes from Jackson Square
New Orleans is surrounded by many bayous, rivers, and wetlands that have played a significant role in the city's history. Since its first inhabitants settled in the region, these waterways have been used for trade and travel along the Mississippi River and beyond the Gulf of Mexico. Even today, the Port of New Orleans continues to operate and bring in revenue from cruise ships and international cargo. However, the same bodies of water that drive the city's economy have also caused unwanted damages to commercial buildings. Property owners in the "Big Easy" are no strangers to flooding during storms and mold in the humid summers.
With roots along the Gulf Coast and a team of local experts, Cotton Global Disaster Solutions is familiar with the challenges property managers face in Southeast Louisiana. Trust Cotton GDS to restore your property and get you back in business fast following any event ranging from hurricane damage to microbial growth.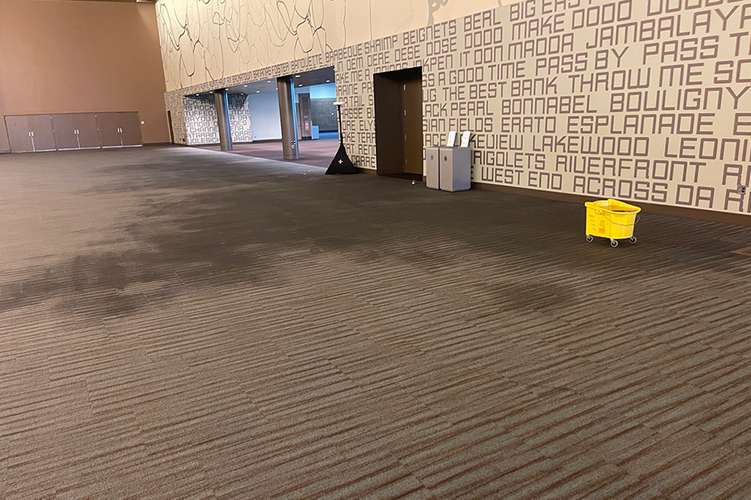 Commercial Water Damage Restoration New Orleans, LA
Tropical storms and plumbing issues are some of the most common causes of water damage in commercial properties. If your building experiences water intrusion, no matter the amount, contact your trusted restoration partner to remove the water immediately and prevent further damage. Cotton GDS offers 24/7 water damage restoration services to get you back up and running as soon as possible.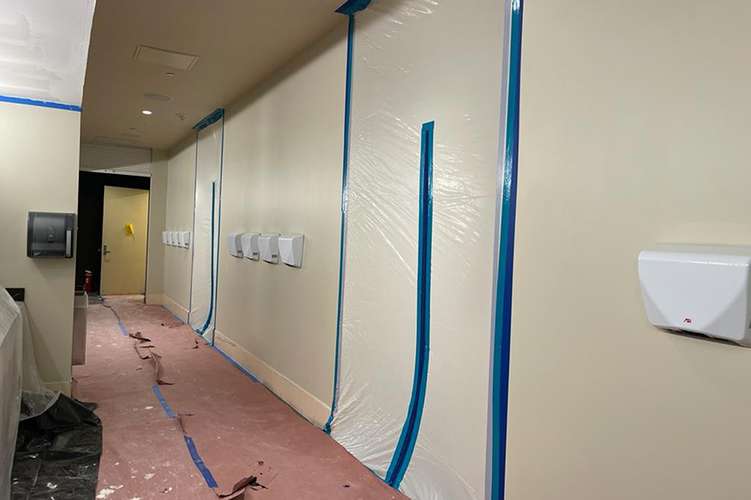 Commercial Mold Removal & Remediation New Orleans, LA
When buildings have experienced water damage or suffer from poor ventilation, it creates the perfect environment for microbial growth. Whether seen or unseen, mold should be removed as soon as possible to avoid creating health hazards for a company's employees and guests. As an experienced restoration company with over 25 years of experience, Cotton GDS is equipped to remove mold safely and efficiently.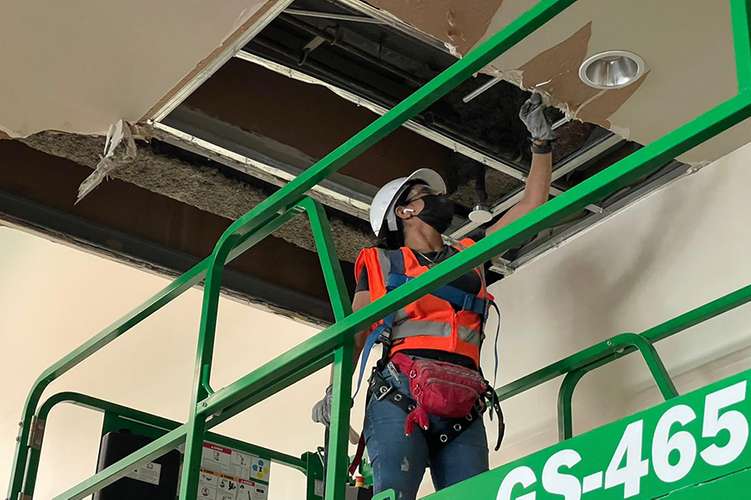 Commercial Storm Damage Restoration New Orleans, LA
If the forecast calls for severe storms, know that Cotton GDS is already on standby. Crews will immediately protect your property with temporary boarding and roofing solutions that keep wind and water out. Once secured, experts will ensure your property is cleaned and restored as quickly as possible. Explore our storm damage restoration services:
Other Commercial Services In New Orleans, LA
Cotton GDS has served the Southern United States for over 25 years and continues to expand throughout the country. With a local office that runs 24-hours a day and an extensive network of first responders, Cotton can quickly respond to your facility in Charlotte and surrounding areas. From day-to-day maintenance repairs to catastrophic natural disasters, trust Cotton to restore your facilities with services that include:
COTTON'S SERVICE AREAS NEAR NEW ORLEANS:
Alexandria

Baker

Baton Rouge

Biloxi

Bossier City

Brandon

Broussard

Central

Clinton

Columbus

Gautier

Greenville

Gretna

Gulfport

Hammond

Hattiesburg

Hernando

Horn Lake

Houma

Jackson

Kenner

Lafayette

Lake Charles

Laurel

Long Beach

Madison

Meridian

Monroe

Natchitoches

New Iberia

New Orleans

Ocean Springs

Olive Branch

Opelousas

Oxford

Pascagoula

Pearl

Pineville

Ridgeland

Ruston

Shreveport

Slidell

Southaven

Starkville

Sulphur

Thibodaux

Tupelo

Vicksburg

Youngsville

Zachary
CONTACT US TO GET STARTED