2023 NORTH ATLANTIC HURRICANE SEASON FORECAST
According to researchers from AccuWeather, the 2023 hurricane season will be similar to the 2022 season, with 11-15 named storms. Of these named storms, 4-8 will be hurricanes, and 1-3 of those hurricanes will be major (Category 3, 4 or 5). They also estimate that 2-4 of these storms will directly impact the U.S. Before this season begins, it's essential that you take the time to prepare your commercial property for any potential weather events.
For over 25 years, Cotton Global Disaster Solutions has been providing safe, efficient and customized solutions for businesses impacted by hurricanes. From disaster response to logistics support and catering, Cotton GDS is your one source for total recovery.
For immediate help, CALL (877) 511-2962.
CONTACT A HURRICANE DAMAGE RESTORATION EXPERT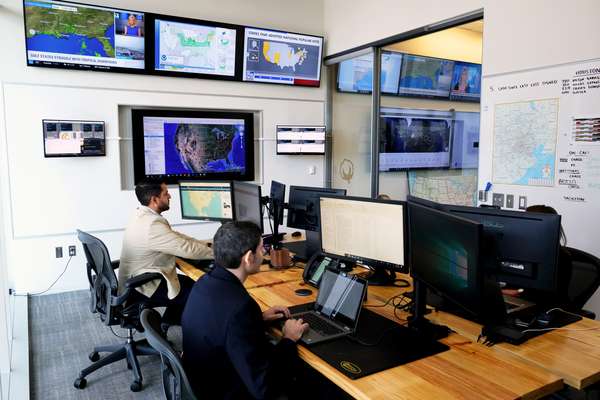 24-Hour Weather Tracking
Cotton's Business Intelligence Center (BIC) continuously monitors weather activity in the Atlantic, Pacific, and Gulf Coast. Clients receive exclusive notice of potential threats to their business, so they can quickly activate their emergency plan and protect their facilities before the storm hits.
Cotton's Impact During the 2022 Hurricane Season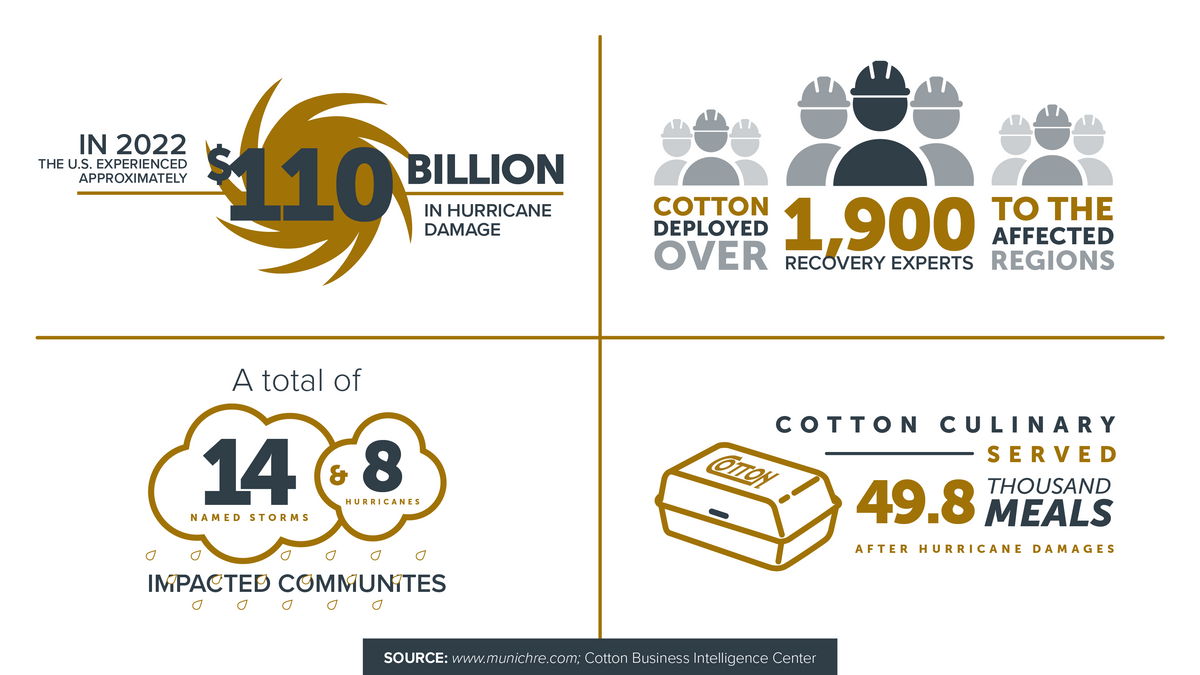 OVER 25 YEARS OF HURRICANE RESPONSE SOLUTIONS
Since 1996, Cotton Global Disaster Solutions has helped business leaders prepare for and recover from hurricanes and other natural or man-made disasters.
COTTON CARES ABOUT YOUR COMMUNITY