COMMERCIAL DAMAGE RESTORATION IN NASHVILLE
COMMERCIAL WATER, FIRE, & MOLD DAMAGE RESTORATION IN NASHVILLE
OUR NASHVILLE OFFICE IS LOCATED AT:
5162 Hickory Hollow Parkway
Antioch, Tennessee 37013
877.900.0493

18 minutes from Nashville International Airport
19 minutes from Nissan Stadium
22 minutes from Grand Ole Opry

Businesses that serve the Nashville community need a property restoration partner they can trust. When disaster strikes, whether it's water damage, a fire, or a community-wide catastrophe, property managers need the speed and expertise of Cotton Global Disaster Solutions (GDS).

For more than 25 years, Cotton GDS has worked with Tennessee clients to quickly repair property damages and restore commercial buildings. With offices strategically located in Nashville and across the country, Cotton GDS is always ready to respond with expertly trained technicians and state-of-the-art equipment.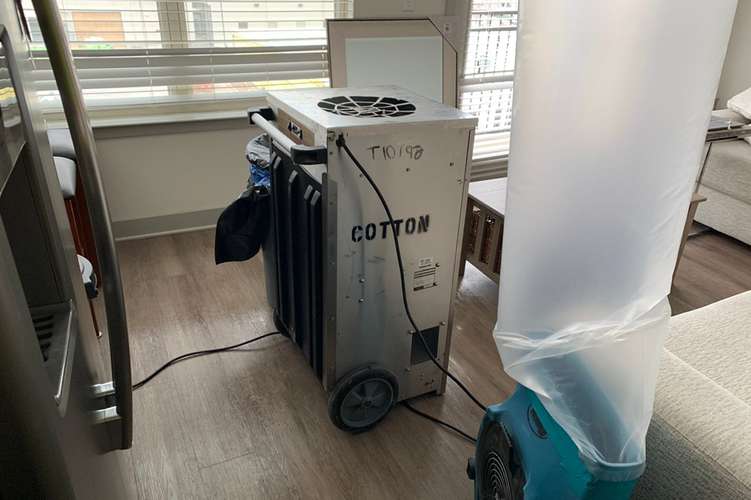 WATER DAMAGE RESTORATION IN NASHVILLE
Roof leaks, plumbing issues, and storms that cause water damages on commercial properties often lead to costly repairs. If your Nashville commercial property experiences water damages, it's important to have the water extracted and the affected area dried as soon as possible. Left untreated, standing water and wet building materials could cause severe structural damages that affect business operations. Cotton GDS performs the following water damage restoration services in Tennessee: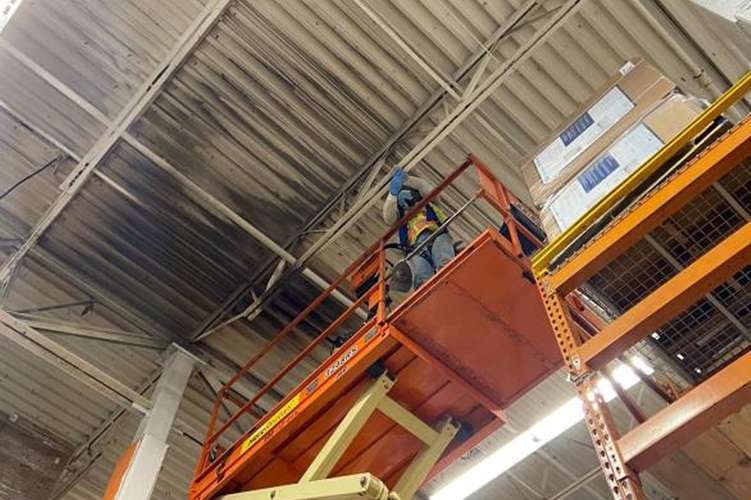 FIRE DAMAGE RESTORATION SERVICES IN NASHVILLE
A fire of any kind can lead to a multitude of issues, such as soot damage, water damage, and destroyed valuable equipment. Cotton GDS not only acts swiftly but is knowledgeable in repairing the damages and restoring your company's contents with little to no downtime. Fire and smoke damage restoration services include: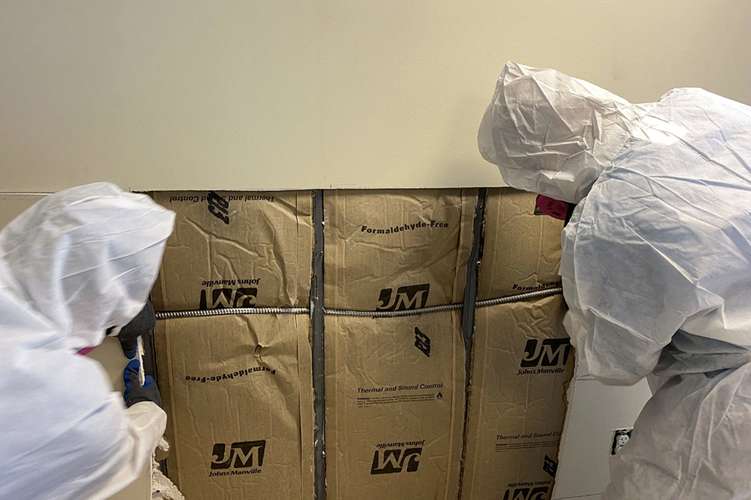 Nashville Mold Removal & Remediation for Commercial Properties
Water damages and poor ventilation can lead to mold growth on your walls and porous materials. If there is mold growing on your property, take care of it as soon as possible before it causes poor indoor air quality, health issues, and structural damage.
Cotton GDS is available 24/7 and offers mold removal and remediation services in Nashville, Tennessee. Contact us today to learn more about the service.
ADDITIONAL COMMERCIAL DAMAGE RESTORATION SERVICES IN NASHVILLE
Since 1996, Cotton GDS has offered business owners and property managers peace of mind when it comes to restoration services, construction, and roofing. With a local office in Nashville and a wide network of industry partners, Cotton GDS can quickly respond to your facility and begin the road to recovery with services that include:
What Our Clients are Saying
"I contacted Cotton at 6 a.m., just hours after the tornado came through the area. My call was answered immediately and Cotton team members were arriving by early afternoon that day. Cotton has been a real partner in this recovery, advocating for the immediate needs of the property, keeping the recovery efforts pushing forward, and enhancing our team's ability to support our residents through a very challenging period."
- Nashville, TN, Commercial Property Manager
COTTON'S SERVICE AREAS NEAR NASHVILLE:
Arlington
Athens
Bartlett
Brentwood
Bristol
Chattanooga
Clarksville
Cleveland
Collierville
Columbia
Cookeville
Crossville
Dickson
Dyersburg
East Ridge
Elizabethton
Farragut
Franklin
Gallatin
Germantown
Goodlettsville
Greeneville
Hendersonville
Hixson
Jackson
Johnson City
Kingsport
Knoxville
La Vergne
Lakeland
Lebanon
Lewisburg
Maryville
McMinnville
Memphis
Morristown
Mount Juliet
Murfreesboro
Nashville-Davidson
Oak Ridge
Portland
Red Bank
Sevierville
Shelbyville
Smyrna
Soddy Daisy
Spring Hill
Springfield
Tullahoma
White House
CONTACT US TO GET STARTED