COMMERCIAL DAMAGE RESTORATION IN CONWAY
COMMERCIAL WATER, FIRE, & MOLD DAMAGE RESTORATION IN CONWAY
OUR CONWAY OFFICE IS LOCATED AT

2939 State Highway 65
Conway, South Carolina 29526
877.900.0493
14 minutes from Conway-Horry County Airport
15 minutes from Lake Busbee
20 minutes from Myrtle Beach
Any amount of business interruption can have a severe impact on your operations and revenue. For more than 25 years, Cotton Global Disaster Solutions (GDS) has understood that a rapid response is just what your business needs to get back up and running following a destructive event, such as a water leak, flood, fire, or unexpected mold growth. Utilizing state-of-the-art equipment and innovative techniques, Cotton GDS expertly restores commercial properties in the Carolinas and surrounding areas safely and efficiently.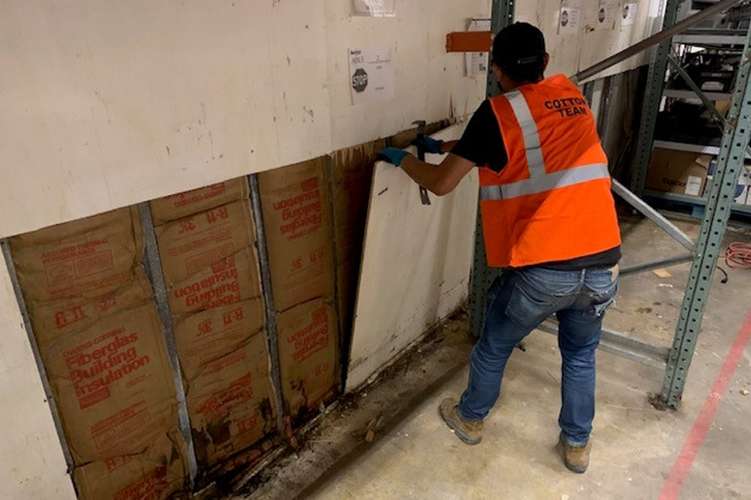 WATER DAMAGE RESTORATION IN CONWAY
If you own or manage a commercial property in the Carolinas, you know that water damages are among the biggest threats to a business. Whether caused by leaking pipes, a damaged roof, or a storm, water intrusion results in costly repairs and sometimes requires operational downtime. Cotton GDS works around the clock to quickly remove and repair the damages caused by water so you can get back to business with minimal interruptions. Water damage mitigation services include: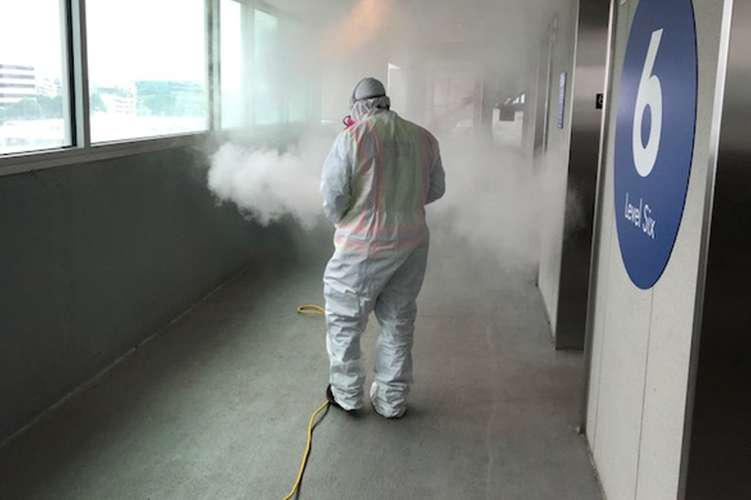 FIRE DAMAGE RESTORATION IN CONWAY
Regardless of size, unexpected fires can destroy valuable equipment and can even lead to structural failure. Returning your facility to its original state might seem daunting, but fire and smoke restoration is completed rapidly and safely with Cotton GDS. Fire and smoke damage restoration services are available 24/7 and include: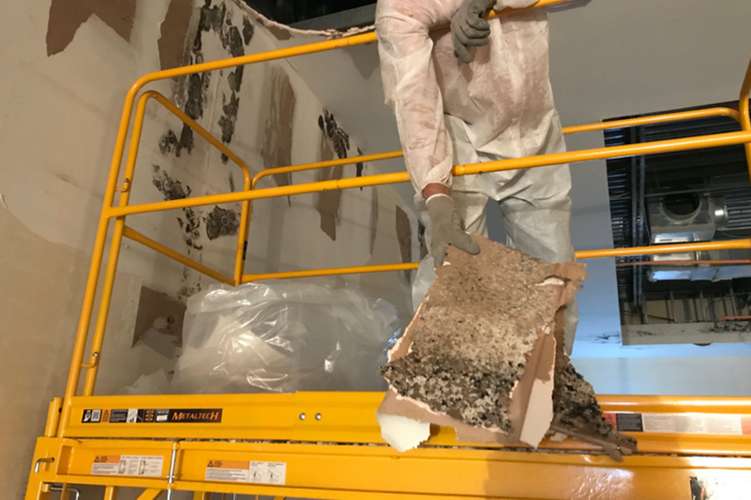 MOLD DAMAGE RESTORATION IN CONWAY
Many property managers have encountered mold growth in their careers and know the impact it has on business and revenue. If there is mold growing on your commercial property, you must have it removed as soon as possible and restore the damaged area for your guests' and employees' safety. For more than 25 years, Cotton GDS has helped businesses restore their properties following a microbial outbreak with little to no downtime using best-in-class equipment and proven techniques.
Mold Containment Setup
Decontamination of Affected Area
Selective Demolition & Reconstruction
Antimicrobial Application
ADDITIONAL COMMERCIAL DAMAGE RESTORATION SERVICES IN CONWAY
Since 1996, Cotton GDS has offered business owners and property managers peace of mind when it comes to restoration services, construction, and roofing. With a local office in Conway, South Carolina, and a wide network of industry partners, Cotton GDS can quickly respond to your facility and begin the road to recovery with services that include:
COTTON'S SERVICE AREAS NEAR CONWAY:
Aiken

Anderson

Apex

Asheville

Bluffton

Burlington

Cary

Chapel Hill

Charleston

Charlotte

Columbia

Concord

Conway

Durham

Fayetteville

Florence

Fort Mill

Gastonia

Goose Creek

Greensboro

Greenville

Greenville

Greenwood

Greer

Hanahan

Hickory

High Point

Hilton Head Island

Holly Springs

Huntersville

Indian Trail

Jacksonville

Kannapolis

Mauldin

Mount Pleasant

Myrtle Beach

North Augusta

North Charleston

Raleigh

Rock Hill

Rocky Mount

Simpsonville

Socastee

Spartanburg

Summerville

Sumter

Wake Forest

Wilmington

Wilson

Winston-Salem
CONTACT US TO GET STARTED