In the business of getting you back in business
Cotton Global Disaster Solutions (Cotton GDS) is in the business of getting you back in business. Founded in 1996, Cotton GDS has become a top provider of emergency and non-emergency restoration, construction, and roofing solutions throughout the United States, Mexico, and Puerto Rico. No matter the damage, rest assured that Cotton GDS will work diligently to ensure a smooth and speedy recovery, so you can get back to serving your community.
Choose your disaster restoration solution below
Global Response
Cotton is a worldwide provider of disaster recovery and logistical support services for government entities, international clients with overseas interests, Fortune Global 500 companies, and Master Service Agreement clients. With offices in the U.S., Mexico, and the Caribbean, our crews and assets are able to quickly deploy and respond to any situation around the globe. Our hundreds of first responder locations ensure that we are never far away whenever you may need us.
Experience combined with the desire to help others succeed makes Cotton GDS a reliable partner in times of need. From rapid response times to quality service, your designated Cotton team will surpass expectations and restore your business in a timely manner.
24/7 Situational Awareness
Pre-loaded Fleet for Immediate Dispatch
Trusted Global Partner in Restoration, Disaster Recovery, and Construction
Adhere to OSHA Standards, Along with Local, State, and Federal Regulations
Commercial-grade Equipment and Innovative Thinking
Talk To An Expert About How Cotton GDS Can Help You Get Back To Business

Friends and Family,
There are no words to describe the heartbreak we're all feeling after witnessing the extent of Hurricane Ian's destruction. Our thoughts and prayers are with all of the communities impacted, especially those along the West Coast of Florida, where wind speeds of up to 155 mph brought devastating storm surge and structural damage.
Days ahead of landfall, our organization deployed almost 2000 personnel and strategic assets around the state to ensure we were ready to help every community affected by the storm. We're now a week into Hurricane Ian's second landfall, and our teams in Fort Myers, Orlando, Tampa, Ocala and beyond have been working day and night to assess commercial property damages and rebuild the communities from the State of Florida to the Eastern Coast of the Carolinas and Georgia.

Take a look at some of our many brochures in order to better understand our innovative service lines and industry-leading capabilities.

Review highlights of our successfully completed projects and see what Cotton has to offer any commercial property following a loss or unexpected event.

Keep informed on current news from our company, helpful business continuity tips, and more educational content.
JOIN OUR FirstAlert! PROGRAM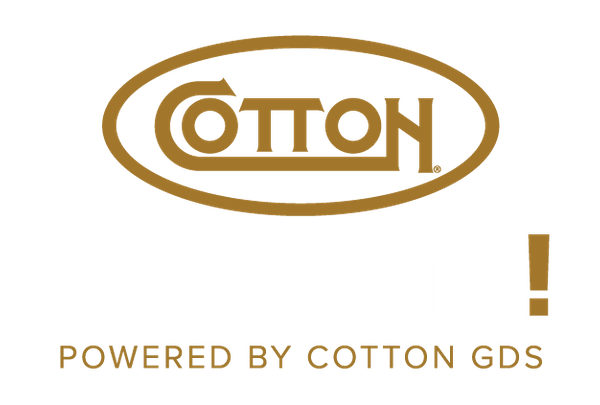 Have you joined our FirstAlert! program? Become a member and get your facilities on our radar during any severe weather event. The program offers 24/7 site monitoring, priority response during disasters, and much more. Click below to explore the benefits and sign up.