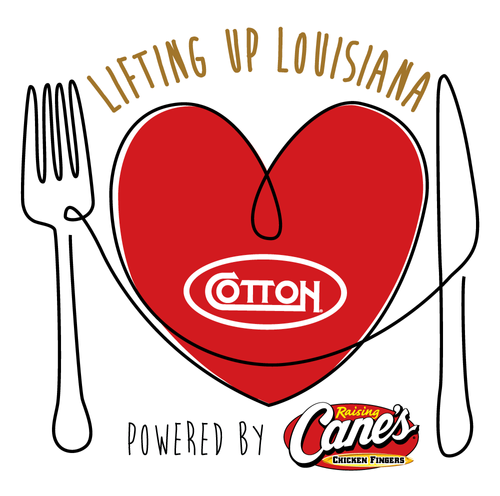 Cotton Holdings & Raising Cane's Come Together to Provide 6,000 Hot Meals to Courageous First Responders Across Louisiana
Cotton Holdings partnered with Raising Cane's Chicken Fingers to provide 6,000 hot meals to Hurricane Ida first responders across the Louisiana coastline on Tuesday, September 14 and Wednesday, September 15.
Delivery locations are below and include National Guard and emergency centers, hospitals, food banks and shelters, local fire departments, police stations, and churches, among others, in some of Louisiana's hardest-hit communities.
Since Hurricane Ida's landfall, Cotton has been on the ground working to rebuild our communities. To learn more about Cotton's disaster recovery efforts, visit CottonRecovery.com.
louisiana in our hearts
Pete Bell, Founder & CEO of Cotton Holdings, and Todd Graves, Founder & CEO of Raising Cane's Chicken Fingers, discuss their appreciation for the Louisiana community and the importance of aiding those in need. Following Hurricane Ida, Cotton and the #OneLove team quickly joined forces to create the Lifting Up Louisiana initiative. Watch the recap here to learn more!