COTTON CARES FOR THE COVE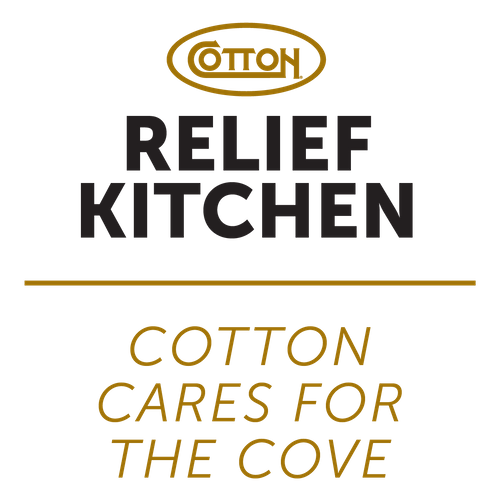 COTTON HOLDINGS DELIVERS 1,000 HOT MEALS TO RETIREMENT COMMUNITY'S RESIDENTS AND STAFF AFFECTED BY HURRICANE IAN
Approximately 1,000 residents and staff from the Cypress Cove, Cypress at Home, and Cypress Living communities enjoyed a hot meal last Thursday, October 13, provided by Cotton Holdings. Cotton, a Houston-based disaster recovery company, has been rebuilding businesses and neighborhoods in Fort Myers following Hurricane Ian. To further aid the community, they mobilized a kitchen trailer to the Cypress Cove community and offered a much-deserved break from the recovery process to the inspiring residents and staff of the community following the devastating impact of Hurricane Ian.
With a mobile kitchen and tents set up in the parking lot, recipients were welcomed with a wide selection of warm meal options, including carved beef medallions, Gulf shrimp in scampi sauce, red smashed potatoes, sauteed chef-cut vegetables, and a yeast roll. The Cypress Cove team also provided live entertainment to bring a little joy to those in attendance.
Since Hurricane Ian's landfall, Cotton has been on the ground working to rebuild our communities. To learn more about Cotton's disaster recovery efforts, visit CottonRecovery.com.