COMMERCIAL STANDBY GENERATORS & EMERGENCY POWER
EMERGENCY POWER FOR YOUR BUSINESS
From the computers used for daily operations to the machines manufacturing your product, your business depends on electricity. When a catastrophe, such as a hurricane, tornado, or man-made disaster, causes a power outage in your area, productivity and revenue suffer. In the event of a widespread power outage, business continuity is possible with an on-site backup generator.
Cotton Global Disaster Solutions is committed to helping businesses move forward following a disaster. From supplying backup generators and emergency power before or after a disaster to full-service restoration, Cotton GDS has the tools and resources your business needs to get back up and running as soon as possible.
To request an emergency generator, CALL (877) 511-2962.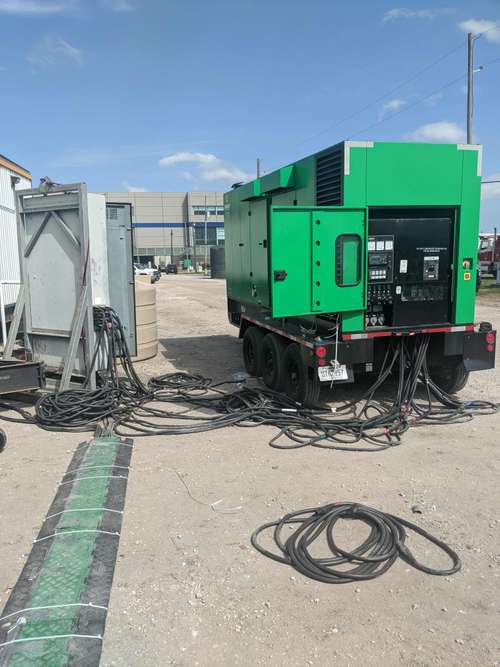 THE COTTON DIFFERENCE
24/7 Situational Awareness.
Pre-loaded fleet for immediate dispatch.
Trusted global partner in restoration, disaster recovery, and construction.
Adhere to OSHA standards, along with local, state, and federal regulations.
Commercial-grade equipment and innovative thinking.
RAPID DELIVERY AND INSTALLATION
With an extensive footprint and a vast network of industry partners, Cotton GDS can rapidly attain and provide your business with emergency power during a crisis nationally and abroad. Commercial standby generators will not only allow your workforce to continue operations but will also give power to the restoration crews working on your site.
Make commercial generators a part of your business continuity plan to protect your data and power critical equipment that drives your revenue. Possible machines and equipment that could lose power following a disaster:
Security Systems
HVAC Systems
POS Systems
Indoor and Outdoor Lighting
Computers and Servers
Internet
Refrigerators
Credit Card Terminals
Medical Equipment
Sump Pumps
Horizontal Machining Systems
Drilling Machines
Frequently Asked Questions
+ What size generator does my commercial facility need?
To find out which size generator you should have installed in your facility, it's best to speak to an expert. Each commercial property is different and the size of the generator will depend on factors like the size of your facility and the number of electronics, pumps, air conditioners, or lights you'll need to provide power for.
+ Can I or my workers install the unit or does someone else need to install the generator?
Installing a commercial generator without proper training or experience could be dangerous due to the high power wattage output. It is best to have a professional restoration company, like Cotton GDS, install your emergency power generator system so you're not putting your own workers or yourself at risk.
+ How does a commercial generator differ from a residential generator?
Similar to a residential generator, commercial generators provide power to your business during a power outage or blackout. However, commercial generators are built with stronger metals and include larger engines, cooling components, and electronic systems that produce greater power wattage outputs.