CAPITAL IMPROVEMENT CONTRACTORS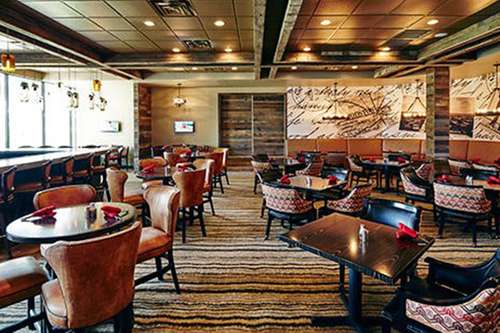 Interior and Exterior CapEx Construction Services
In addition to helping businesses with reconstruction following a disaster, Cotton Global Disaster Solutions provides top-quality construction services for capital improvement projects that enhance a commercial property and improve its value.
For twenty five years, Cotton GDS has helped business owners celebrate their company's success with property expansions and commercial renovations. Utilizing the team's expertise and the best equipment, Cotton GDS capital improvement contractors work diligently to deliver projects on time and within budget.
Start planning your capital improvement project with Cotton GDS, CALL (877) 511-2962.
THE COTTON DIFFERENCE
24/7 Situational Awareness.
Pre-loaded fleet for immediate dispatch.
Trusted global partner in restoration, disaster recovery, and construction.
Adhere to OSHA standards, along with local, state, and federal regulations.
Commercial-grade equipment and innovative thinking.
CAPITAL IMPROVEMENTS WITH MINIMAL DISRUPTION
Cotton GDS has decades of experience performing commercial remodeling and capital improvement projects with little to no interruptions to clients' operations. Whether that means working outside of business hours or prioritizing work areas based on your team's needs, Cotton GDS designs a custom plan and timeline that works for you. Your designated Cotton GDS team will also help with permit acquisition, planning, construction management, and labor, so your teams can focus on their daily tasks that move the business forward.
Cotton GDS can customize renovation projects based on the industry and company needs. Common commercial interior and exterior renovation projects that Cotton GDS works on include:
Interior Remodeling:
Bathroom Remodeling

Kitchen Remodeling

Flooring & Carpets

Carpentry

Windows & Doors

Painting

Demolition

Drywall & Plaster

Vinyl Wall Covering

Mechanical & Electrical
Exterior Remodeling:
Painting & Staining

Roofing

Siding

Gutters

Masonry

Fences

Concrete

Window Treatments

Exterior Insulation and Finishing System

Exterior Walls

Building Patios & Courtyards
Frequently Asked Questions
+ How can capital improvement or commercial renovations affect a property's value?
By improving your property through modern features and additional space, you increase its value or cost basis. It also helps strengthen the building, allowing it to withstand normal wear and tear throughout the years.
+ How long will capital improvements & CapEx services take?
The amount of time it takes to complete a construction project, whether capital improvement or CapEx, will depend on the scope of work. Cotton GDS works with your team to identify priority areas and designs a timeline that works for your company's operations.
+ WHAT ARE THE ADVANTAGES OF HIRING COTTON GDS AS A COMMERCIAL CONTRACTOR?
For clients, there are clear advantages in using Cotton GDS's comprehensive turnkey services, including:
Reduced Stress: One of the biggest advantages for clients is that Cotton GDS offers a variety of services for their business, allowing them to narrow down the number of vendors they need to work with during difficult situations. Being able to communicate all their needs to just one vendor helps alleviate stress and anxiety.
Head Start: Cotton GDS's involvement in the clean-up phase of a project means our construction specialists are aware of the likely reconstruction and build-out requirements, allowing the project to move forward without delay.
Innovation: Familiarity with the project from the get-go allows Cotton GDS's specialists to identify innovative solutions that make the construction phase more efficient and cost-effective.
Turnkey Solutions: After a disaster, natural or man-made, Cotton GDS can handle mitigation and restoration to prevent further damage to the property. Once cleared, Cotton GDS can immediately begin the rebuild to return the property to its pre-event state.